---
---
---
The story behind your cybersecurity partner
---
---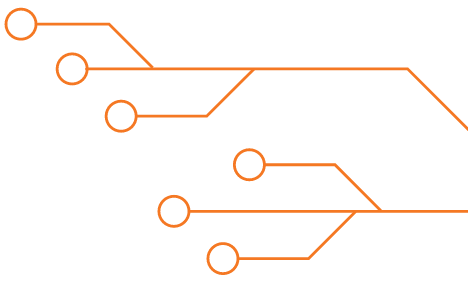 ---
Logic Shield grew out of a need to help restaurants protect the security of their brand through PCI compliance and ASV scanning. Launched in 2008 as a product of Decision Logic, the leading restaurant back-office and inventory management software, Logic Shield now provides peace of mind to businesses around the country.
Thanks to a fully transparent, single-pane-of-glass PCI compliance monitoring solution and its industry-leading customer service, Logic Shield has grown to offer its premiere cybersecurity service to retailers of all kinds, not just restaurants.
For a free gap analysis that can show you where your own PCI compliance efforts may be falling short, contact Logic Shield today, and keep reading to learn more about Logic Shield's founder, Jim Barber.
Chief Information Officer and co-founder of Decision Logic, and founder of Logic Shield.
In 1999, Jim identified the possibilities of the SaaS Model as a disruptive technology in the restaurant industry. He capitalized on this by co-developing Decision Logic. Prior to this, Jim was ITS Director at Concord Enterprises, a multi-unit Restaurant and Hotel franchise with over 50 units across 13 states.
In 2008, Jim noted the number of restaurants asking for help with their PCI compliance. He partnered with Cisco Meraki to launch Logic Shield as a best-in-class solution offering an unmatched user experience, the ability to lock down firewalls and wireless access the moment a breach is suspected, and the peace of mind that comes from knowing your brand is secure.
A U.S. Army Veteran with over 28 years of professional experience in designing and delivering scalable, end-to-end solutions, Jim brings a deep proficiency in IT to the Logic Shield and Decision Logic team.
What do you like most about Logic Shield as a company, and as a product?

---
Our commitment and dedication to protecting our customer's brand. The Logic Shield offering is a fully comprehensive PCI compliance service that you can either subscribe to in its entirety or a la carte as your needs dictate. Plus, our customer service is unmatched.
---
What is the biggest misconception businesses have about PCI compliance?

---
A lot of companies believe that if their POS software is compliant and they pass their external scans, then they are compliant. This is almost never the case.
---
What do you wish more people knew about brand security?

---
Your brand IS your business. Period. If you do not take the necessary steps to protect it, both within your organization and your franchisees, you are putting your business at risk. Armor is only as strong as its weakest point, and this applies to every store within a brand. Don't let a franchisee cost you because they don't understand or fully implement PCI compliance.
---
Personal experience you'd like to share?

---
I'm a U.S. Army Veteran with several military awards including two Army Achievement Medals for outstanding performance of duties and a Good Conduct badge.